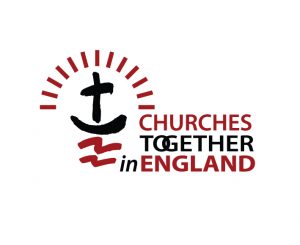 The Stratford Group of Churches Together includes those from all Christian Churches in the area including Catholic, Anglican, Methodist, Baptist,the United Reformed Church, the Renewal Churches and Street Pastors.
"Churches Together in England unites in pilgrimage those churches in England which, acknowledging God's revelation in Christ, confess the Lord Jesus Christ as God and Saviour according to the Scriptures, and, in obedience to God's will and in the power of the Holy Spirit commit themselves: to seek a deepening of their communion with Christ and with one another in the Church, which is His Body to fulfil their mission to proclaim the Gospel by common witness and service in the world; to the glory of one God, Father, Son and Holy Spirit."
(taken from the constitution)
The Stratford group has an Annual General Meeting each year and at the most recent it was agreed to do the following; for the Ministers to meet four times a year and have an Ecumenical Service, and also to have an ecumenical supper once a year. During Christian Unity Week, prayers will be said at the Guild Chapel and on Good Friday there will be a Walk of Witness through the town.