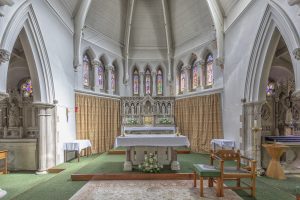 St Gregory the Great
Saturday 5.30 pm Mass.
Sunday 11.15 am Mass.   1.00 pm Polish Mass
Weekday Masses
Monday 15th:  9.30am Communion Service
Tuesday 16th:  9.30am.  Mass
Wednesday 17th: 9.30am  Mass
Thursday 18th : 9.30 am. Mass.
Friday 19th:  9.30am  Mass. Yrs 2, 1 & EYFS in church
Confessions: Saturday 10.30 -11.30am
Our Lady of Peace, Shottery
Sunday 9.30 am Family Mass.